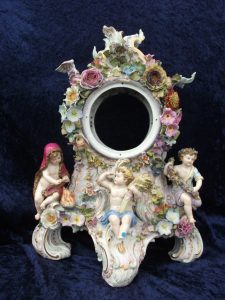 This clock has about 20 flowers missing or broken, and 19 leaves missing or broken. But the best part is the summer putti is broken off, and missing. So I get to make a Frankenstein putti, reconstructed using molds I'll make from the other intact cherubs.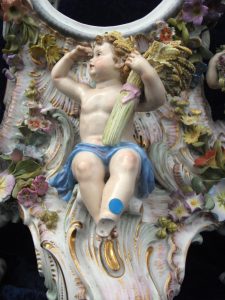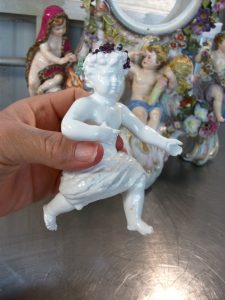 I finally found an exact replica of this clock on line, so I was able to make a historically correct putti. At this stage it is finished except for the final painting. He will also be holding a glass of wine, and he has grapes in his hair, which are hard to see in this picture.
This picture shows the fished Putti, ready to be attached to the clock. The cherub has been painted to be a historical match for the original Four Season Clock cherub.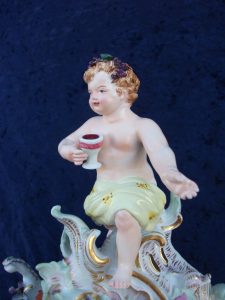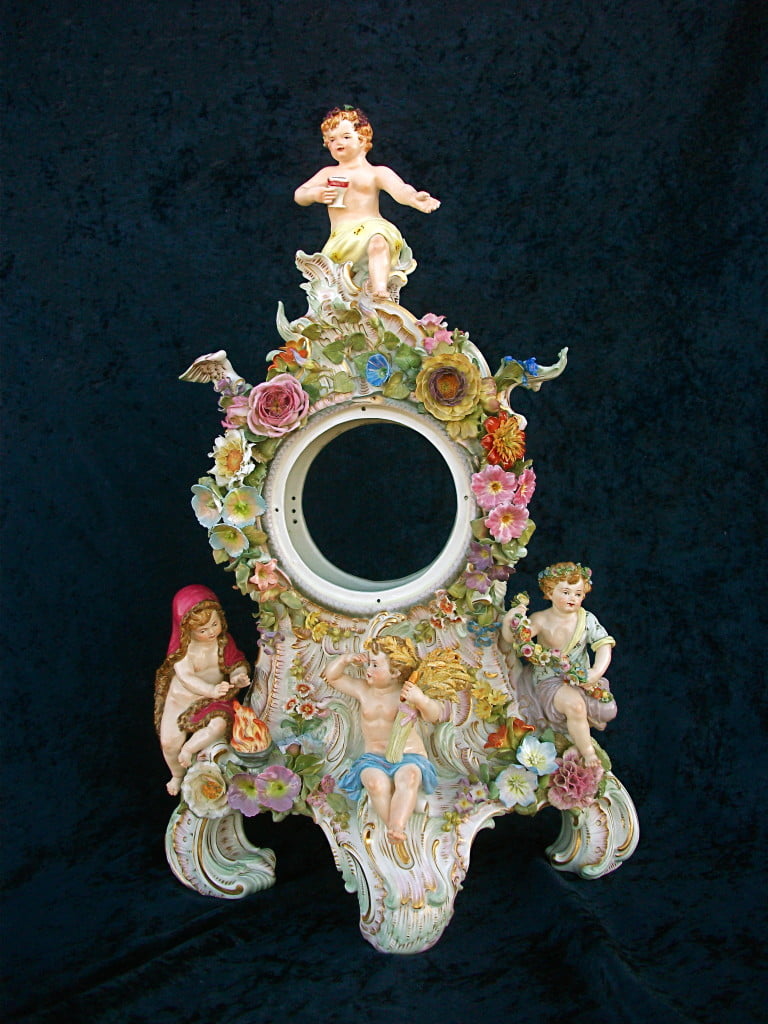 Finished Meissen Four Season Clock