Here's me, working on a hundred-year-old metal statue restoration at Old Mesilla's church on the plaza. The statue was damaged by vandals—the type of vandals, I guess, who aren't afraid of going to hell for defacing a statue of the Holy Virgin Mary.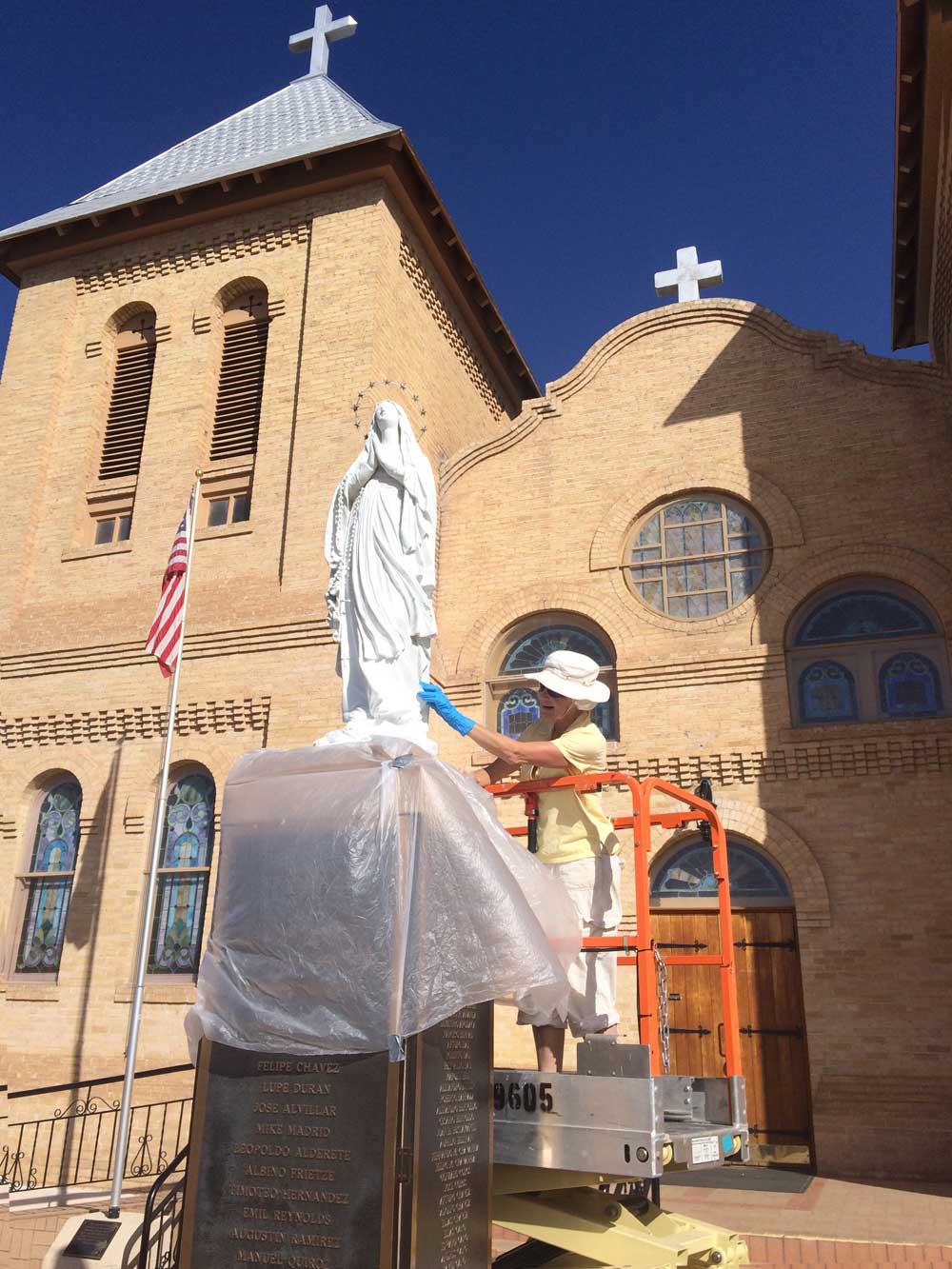 Old Mesilla, also known as "La Mesilla" or just "Mesilla," is the oldest part of Metropolitan Las Cruces, New Mexico. It's about a half hour from where I live and work (southeast of Truth or Consequences). Mesilla's plaza is a National Historic Landmark. The statue of the Virgin Mary stands on a pedestal directly in front of the church—actual name, "Basilica of San Albino". The church, built in 1908, is located at the corner of Calle Principal and Santiago. If you go to the Plaza at Old Mesilla you can't miss it.
Undoing the damage to the statue required about a week's worth of work, with me standing on a scissor lift for most of the time. Working outside for hours on end was not easy, but there was a silver lining: in spite of the caution tape wrapped around the perimeter of the work area, people stopped by to visit on a daily basis. This made the project far less lonely than my usual restoration / repair gigs, which are completed alone in the studio. I met lots of nice people and gave out a lot of business cards!
The rental company, United Rentals, was especially helpful, delivering the scissor lift every day during the statue restoration proecess.
I will return soon to make some final touch-ups, then the job will be complete.