This is an Italian artist's large sculpture of an elephant rendered in rare cream alabaster. The sculpture was heavy—about as much as I could lift without help. One tusk was missing, the other was broken. It was also in need of thorough and careful cleaning.
It was actually so dirty I doubted at first it was alabaster. But after a few hours of work, I began to see the striations for which alabaster is famous. It took about six hours of cleaning to return it to its true beautiful stone self.
Alabaster Repair: Before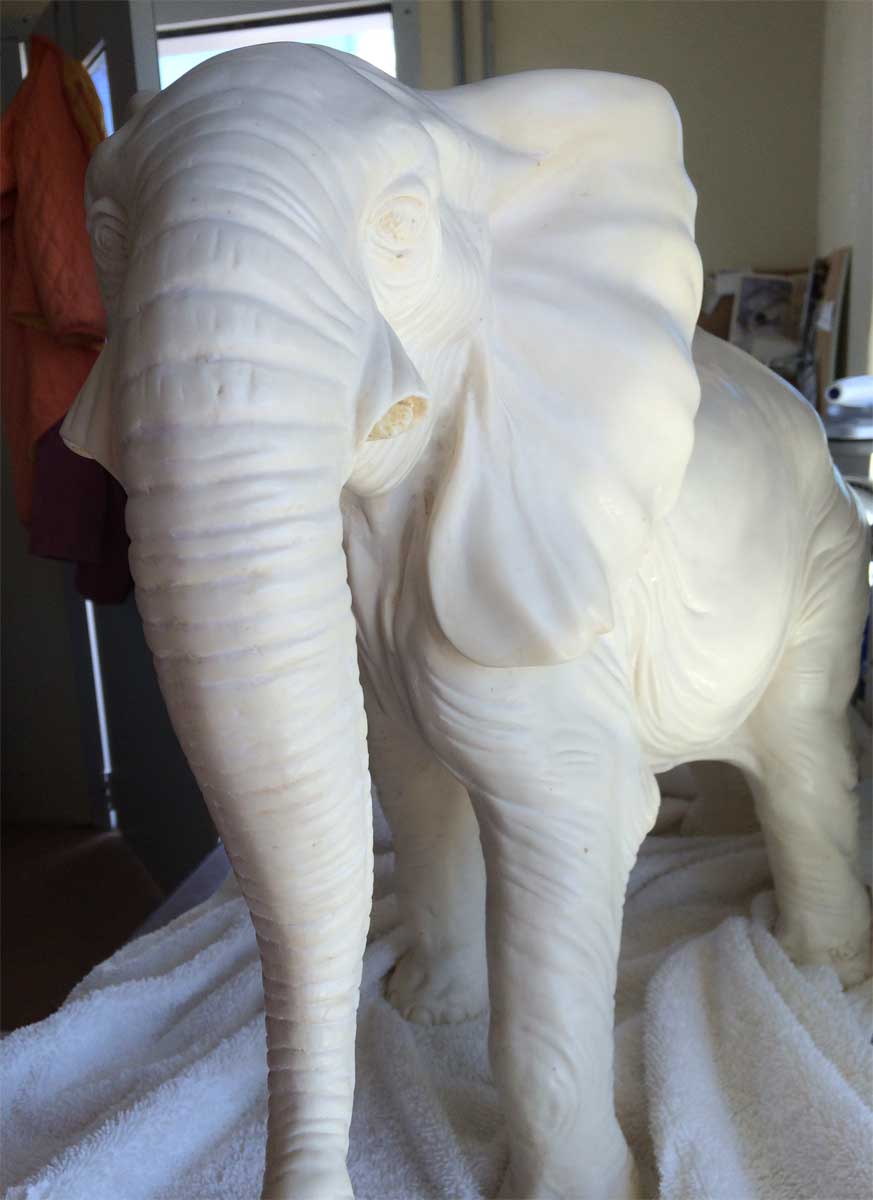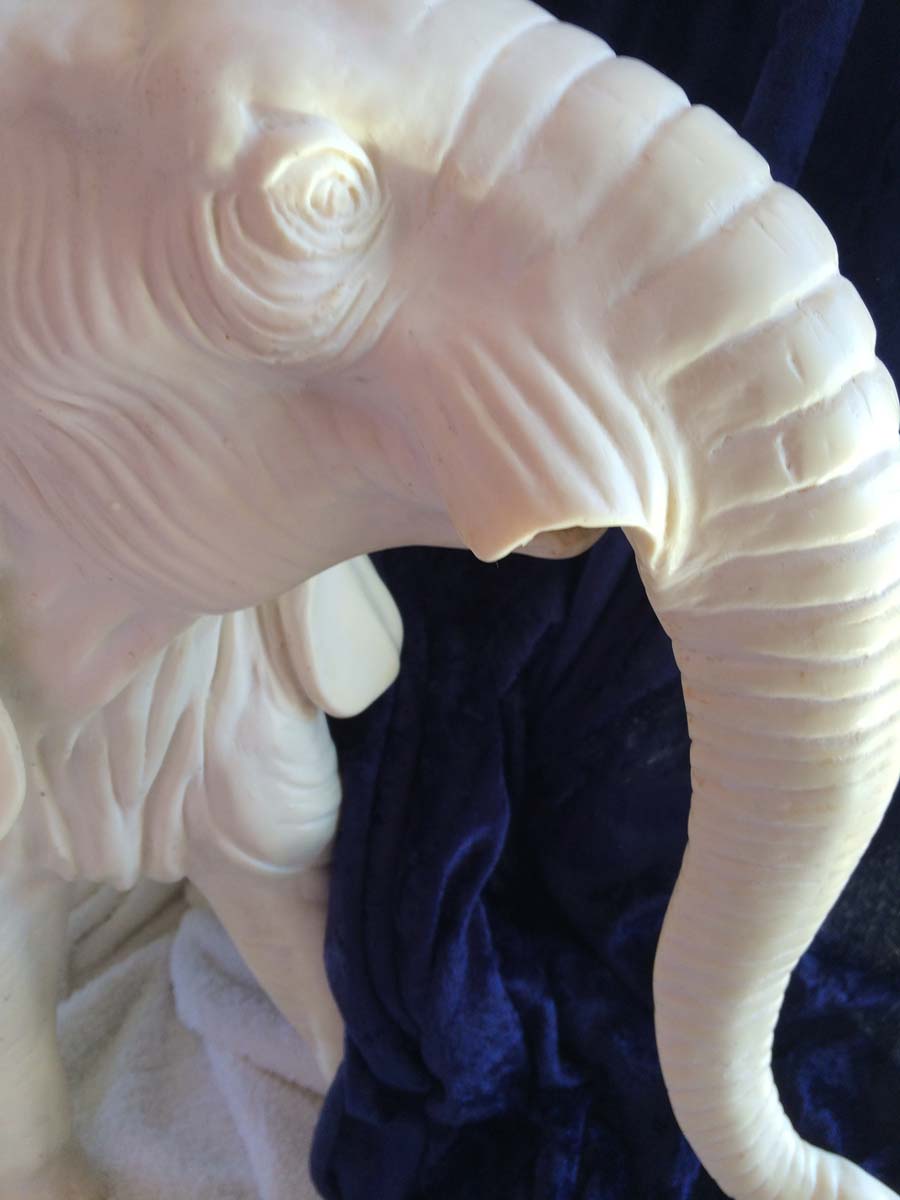 This is a close-up of the missing tusks. I used the broken off tusk as a mold model for the missing tusk. After de-molding, I cast the new tusk in museum-quality resin with ground stone to imitate the look of the alabaster. Now the sculpture has matching tusks. Attaching them and touching up the joins were the final steps.
Alabaster Repair: After
The finished Alabaster Elephant Sculpture is a wonderful art piece returned to its former luster and greatness. The cleaning revealed the rare beauty of its true stone. Finished off with tusks, it can now be displayed by the owner.
Working on the elephant sculpture was, like many pieces, both rewarding and enjoyable.