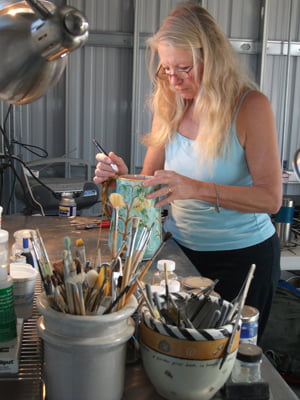 Back in the day, anyone with a graduate art school card could sit in the Metropolitan Museum of Art , order up any art work for study, and "sneeze all over it."
I have heard that practice has ended, but that was when I first thought how wonderful it would be to be a restorer, handling and working on fine pieces of art.
But life took a different turn. After working first for a BFA in painting and ceramics at Pratt Institute, I continued my studies at Hunter college for a MA in Art History. I continued living in the city, and had a very successful career for 15 years as an Illustrator and Photo Retoucher.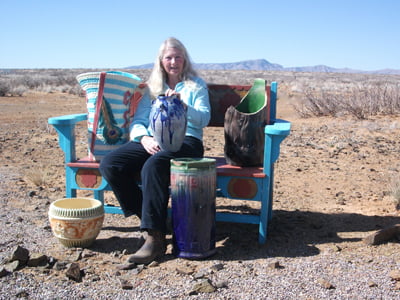 Missing the seaside land we were brought up in, my husband and I then moved to Virginia. There I started my restoration work, specializing in ceramic restoration—a good fit for the wife of an antique dealer. I apprenticed for several months with another restorer, joined professional organizations, attended conferences and workshops. Soon I had a workshop filled with precious objects, and had found a life filled with the satisfaction of a job I loved.
After many years of enjoying Virginia, and all my wonderful customers there, the climate began to affect my health. So I had to move to a dry climate, and now live and work in Southern New Mexico, between Truth or Consequences and Las Cruces. It is very different. I now have a thriving mail order business, and am represented by local galleries.